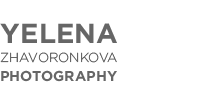 DEAD END


Photography by Yelena Zhavoronkova


OPENING RECEPTION: Thursday, October 20, 7:00 - 9:00 pm


Exhibition Dates: October 11 - October 31, 2011
Location: Gallery Obscura, City College of San Francisco
50 Phelan Ave, Visual Arts Building 160
San Francisco, CA
MAP





ABOUT THE SHOW

:
DEAD END
Some places are hard to visit, or even to drive by. Over time, I have collected quite a number of these spots in San Francisco, where I have now lived for the past 20 years.
To break the pattern, to remove the spell which gives me a heartache ever time I pass by one of these areas, I began revisiting them with my camera: reliving the moments of my past.
"Dead End," the title of this project, comes from a street sign from one of the photographs, accurately describing the situation my life put me into a few years back.
The series in itself is the beginning of a new journey, in hopes of finding a "U-turn" sign along the way.





ABOUT AN ARTIST


YELENA ZHAVORONKOVA
Yelena Zhavoronkova was born in Leningrad (now St. Petersburg), Russia, and has been living in the United States since 1990.
She received a Master's degree in Industrial Design from the St. Petersburg Academy of Art and Industry, and has worked as a graphic designer for over two decades.
Over the past few years, Yelena has been intensively studying and working in photography, which helps her to express her artistic vision. Yelena's projects are simultaneously very personal and universal in nature, speaking to the viewers on an intimate level that is familiar to all.